Seen this around last 12 hours, couple of different sources.
Washington and Virginia dept of Ag have commented on it. Their cautionary and investigating them.
Garden seed delivered by mail, not ordered, little info, delivered across the country.
No packaging info except Chinese writing and shipped from address.
Don't plant them. They could be sterilizing or innoculated with a harmful fungus.
We don't think much about funguses and food. But realize most plants do not or cannot grow to maturity without friendly funguses in the soil to help the nutrient uptake to the plants roots.
Almost all trees would die without friendly fungi in the soil with them.
Maybe just a fluke but curious and maybe note worthy with all that's going on.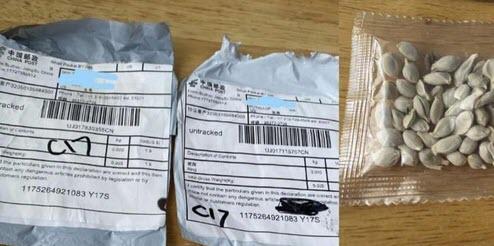 "Look's like it's all across the country..."
www.zerohedge.com