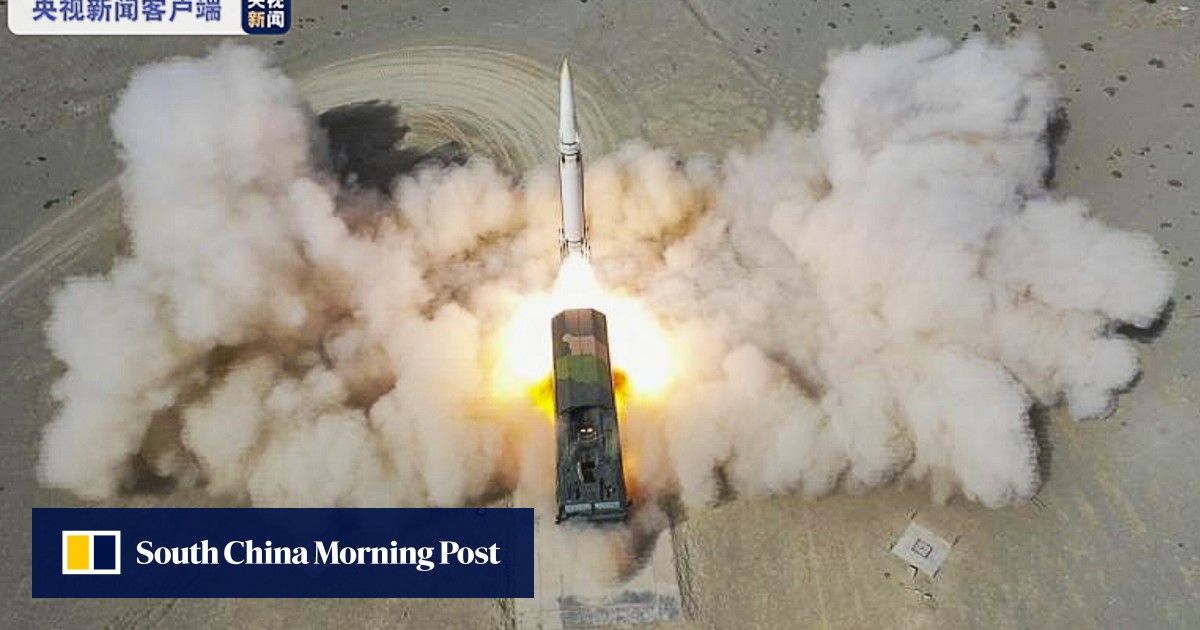 State media says the short-range weapons can overcome 'multilayer defences' to paralyse an enemy's information facilities.

www.scmp.com
According to state broadcaster China Central Television, the
People's Liberation Army
Rocket Force recently tested
two new missiles that can overcome "complex electromagnetic interference" to destroy facilities in a "fast-reaction" operation.
"[The missiles] successfully hit the target in an enemy camp equipped with multilayer defences several hundred kilometres away and effectively paralysed the enemy's key communications node," CCTV reported.
In a rare move, the broadcaster aired footage from the drills in the northwest of the country and said the missiles had expanded the
PLA's combat and defensive capabilities