Again Ill post another news link that won't be popular, oh well.
I watched the video linked in periscope.
Last I checked it's unavailable now on Periscope.
Hearing the same thing regarding FB and YouTube.
I don't care if you want to discount it anymore, it is what it is.
All of the doctors in the video cited hydrochlorquine works if used early - period.
School closers negative effects far out way the Benifits. Less than 20 total deaths nationwide for children under 15yr old. Almost all had other illnesses that contributed.
Won't matter much anyway the die is cast.
Ask yourself this why is there a hell bent demand and endless mantra to lock everything down and crash the economy.
The underlying reason for the initial lockdowns worked. They were never to eradicate it - that was never going to happen- that was clear from the start.
Why is news censored or belittled about a drug that is effective except that there's no Patient on it and no money to be made.
The touted vaccine we're waiting on is being developed with the same institute dr Faucci is the head of. A non governmental organization who will share in the patent royalties of the much anticipated vac. Follow the money.
If you believe it I'm really sorry but it's just not plausible. It just become a scam and a convienent political tool.
Ban me - hate me - frown at me what ever
Doesn't change they outcome the books are cooked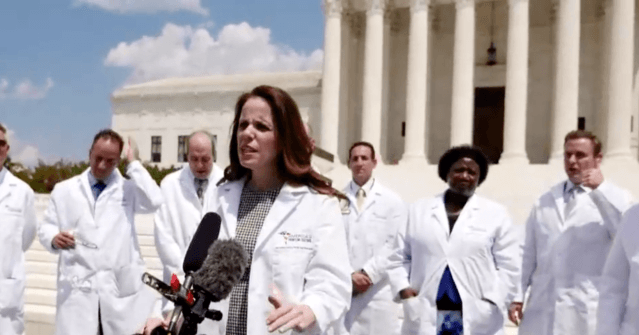 "If Americans continue to let so-called experts and media personalities make their decisions, the great American experiment of a Constitutional Republic with Representative Democracy, will cease," reads the event's information page.
www.breitbart.com