Power Poster
The demolition of what's left of Champlain Towers South, the partially collapsed condo building in Surfside, Florida, will take place between 10 p.m. Sunday and 3 a.m. ET Monday, Miami-Dade County Mayor Daniella Levine Cava said in a news conference.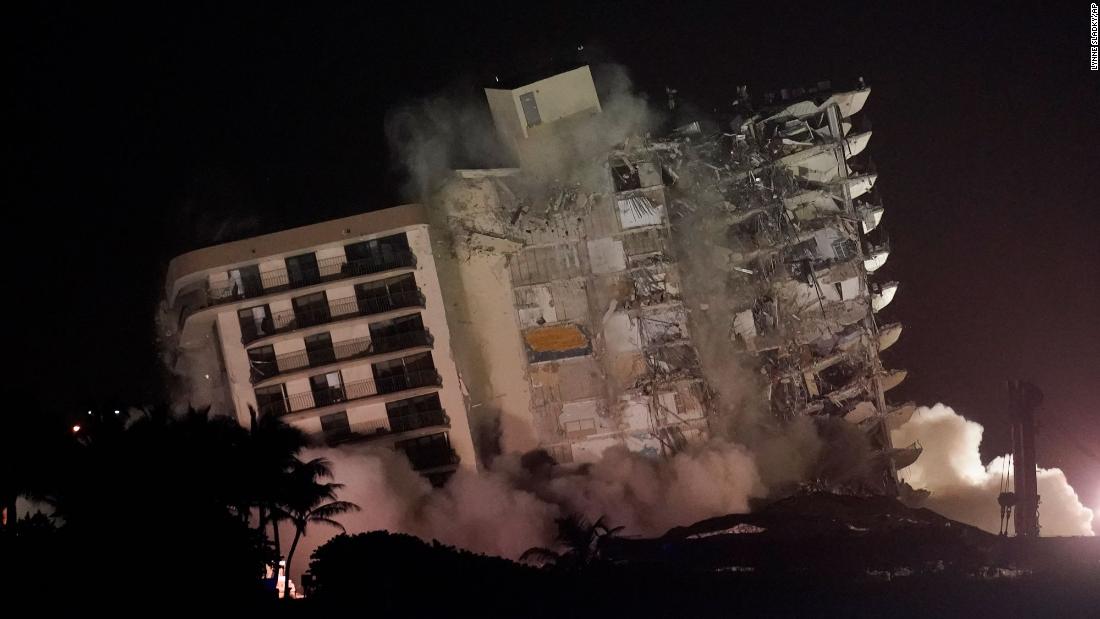 The remaining portion of the Champlain Towers South condo building in Surfside, Florida, was demolished just after 10:30 p.m. ET Sunday.

www.cnn.com
Rescue crews made way for demolition teams at the site of a collapsed South Florida condo building as officials shifted their focus to bringing down the unstable remainder of the structure ahead of…
foxlexington.com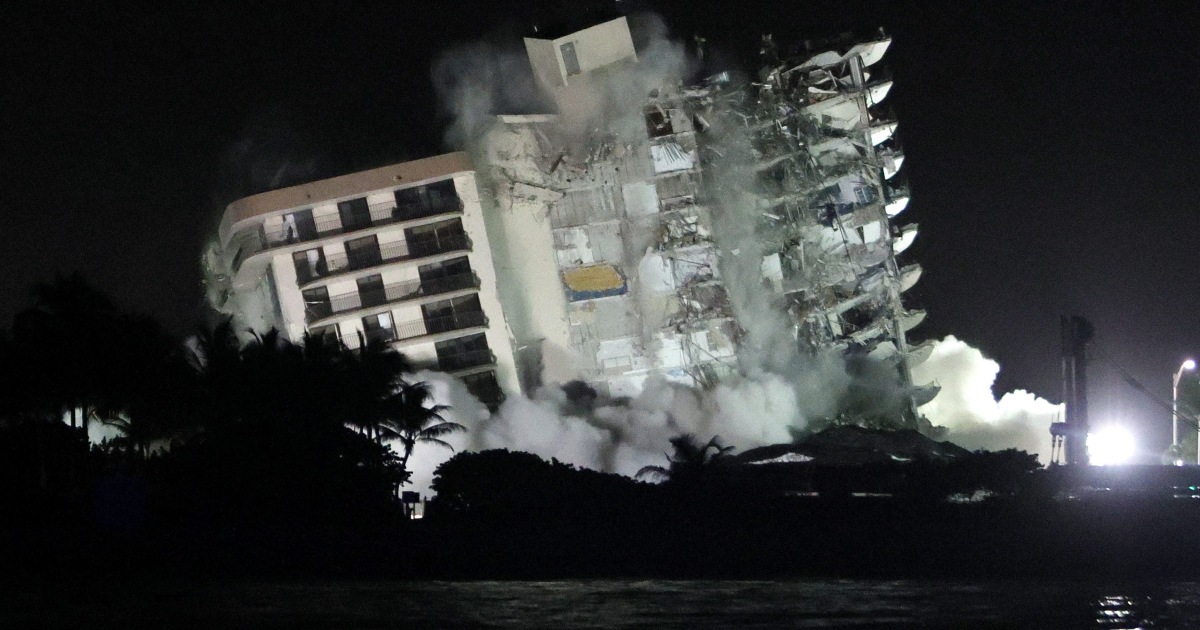 Officials said teams used a technique called energetic felling, which relies on a series of small detonations and gravity to bring the building down.
www.nbcnews.com
Last edited: