There's far more money in weapons sales than in oil or any other commodity. War has always been around, always will be around and will always be encouraged by those who make profit from it
Aerospace and defense industry has a net margin of 7-8% ROI.
soft-drink industry +10%
Banking, real-estate, semiconductors, telecom all have higher rates of return than aerospace and defense.
My point is not to diminish the Danger for what profit their is in war.
The profit incentive to wage war is always there and its spread across the whole of a economy, ideally so if the decision to wage war is made.
It's not just Lockheed Martin that profits.
It everything.
In some cases even the lives of the countries involved in the long run.
If you want to figure out an interesting return on investment. Try and determine how much taxes collected that go into infrastructure or social services or regulatory agencies
actually
go into those stated goals. Or measure how those programs actually deliver on the stated purpose.
Defense is just a part of the discretionary budget. The Discretionary part of our budget is only a 1/3 to a 1/4th of the total budget.
But what is the preeminent purpose of our federal government anyway.
Defense
What's the real growth industry here.
There's a lot of widely held beliefs about net profit ratio and how it can vary based on industry, whether it's mature or in its growth stage, and how certain businesses function. This leads to a lot of poorly made assumptions. The data can show us why much of it is overblown, and what the REAL...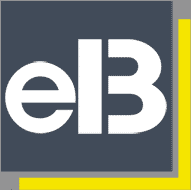 einvestingforbeginners.com