DEFCON Staff
Staff member
A United Launch Alliance (ULA) Atlas V rocket took to the skies Thursday afternoon (March 26), delivering a highly advanced communications satellite to orbit for the U.S. Space Force.
The rocket, outfitted with five strap-on solid rocket boosters, leapt off the pad from Space Launch Complex 41 at Cape Canaveral Air Force Station here at 4:18 p.m. EDT (2018 GMT), near the middle of a planned two-hour window.
Perched atop the rocket was the sixth Advanced Extremely High Frequency (AEHF-6) satellite. AEHF-6 is the final satellite in the AEHF constellation, and it will provide jam-proof communications — including real-time video — between U.S. national leadership and deployed military forces.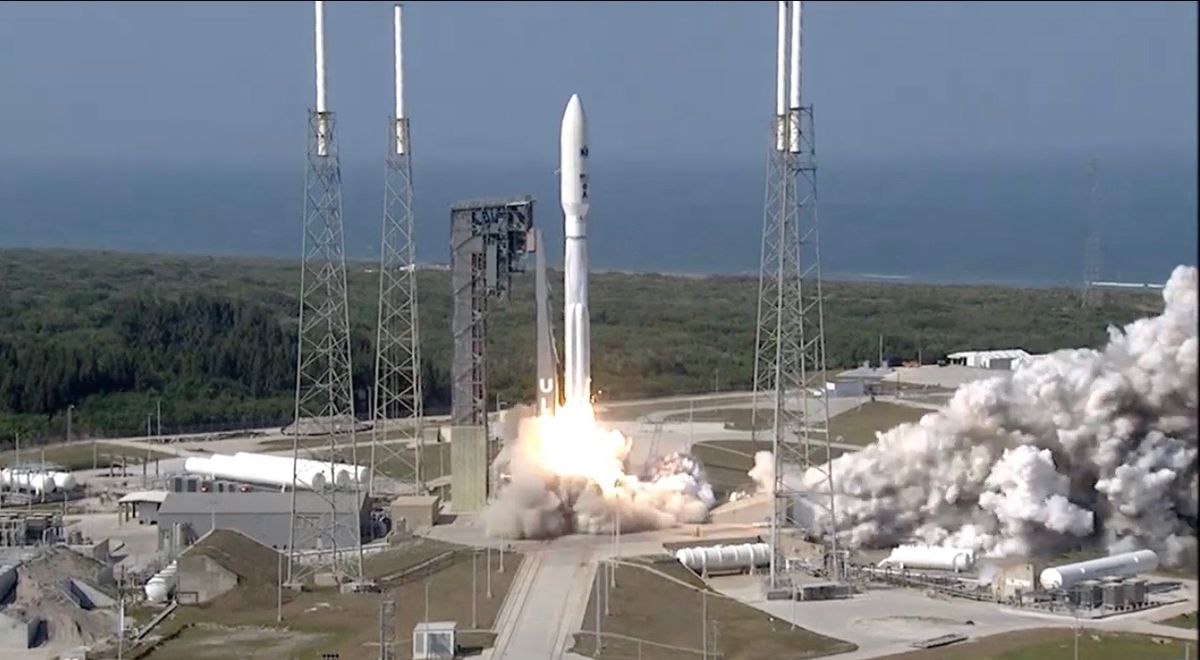 The AEHF-6 satellite will round out a next-gen military communications constellation.
www.space.com